A Picture a Day Keeps the Doctor Away 2016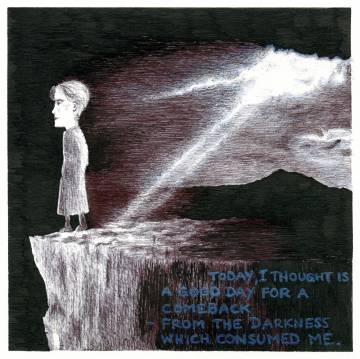 Today, I thought is a good day for a comback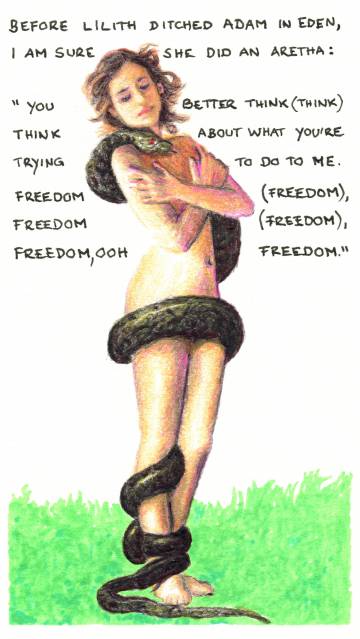 Before Lilith ditched Adam in Eden, ...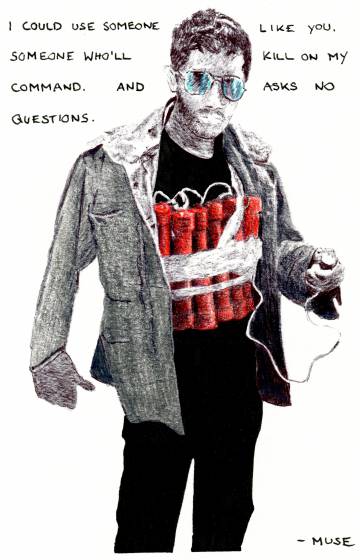 I could use someone like you. Someone who'll kill on my command. And asks no questions.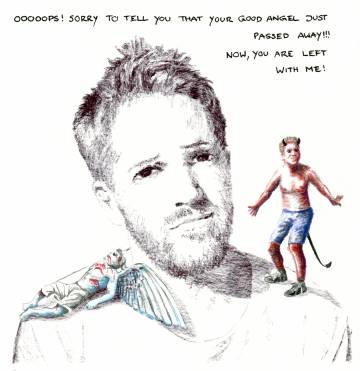 Ooooops! Sorry to tell you that your good angel just passed away!!! Now, you are left with me!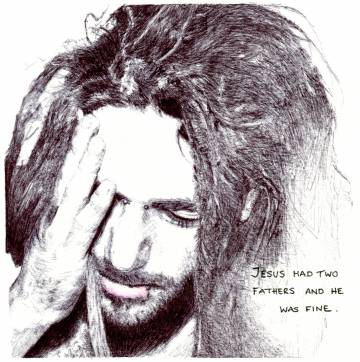 Jesus had two fathers and he was fine.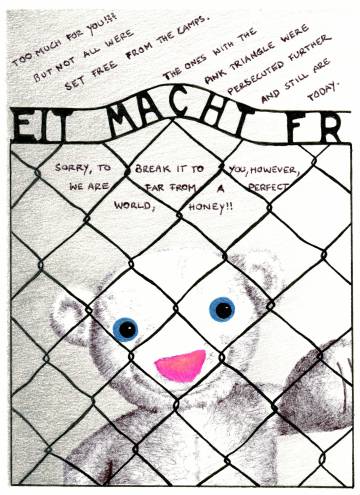 Too much for you!?? But not all were set free from the camps...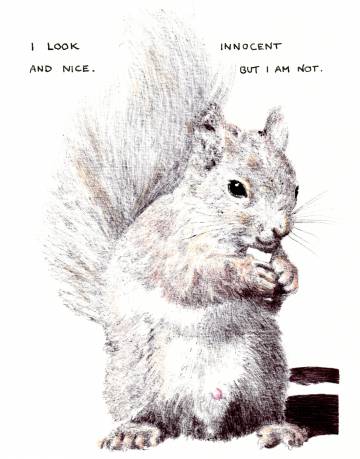 I look innocent and nice. But I am not.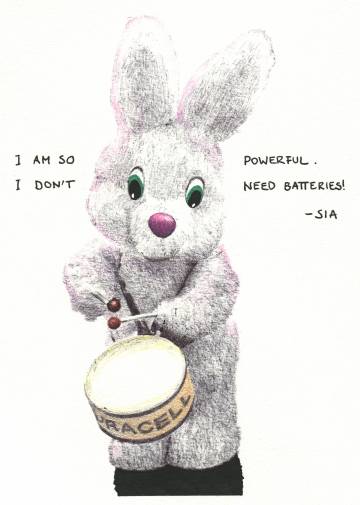 I am so powerful. I don't need batteries!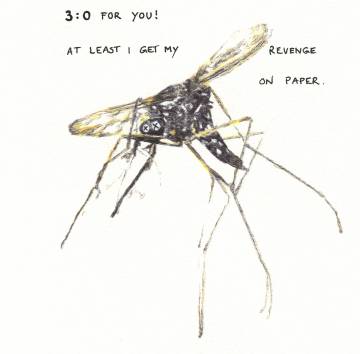 3:0 for you! At least I get my revenge on paper.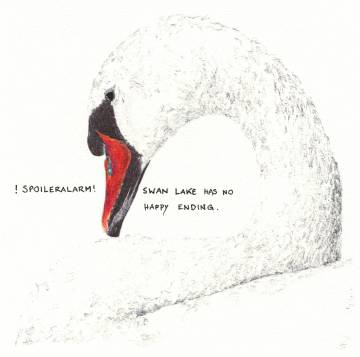 !Spoileralarm! Swan Lake has no happy ending.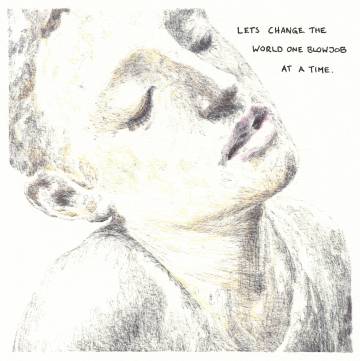 Lets change the world one blowjob at a time.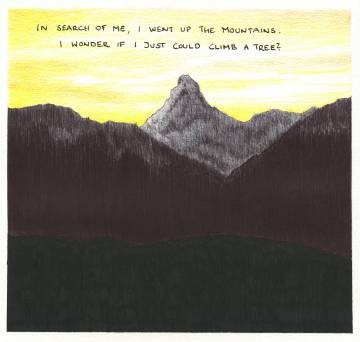 In search of me, I went up the mountains. I wonder if I just could climb a tree?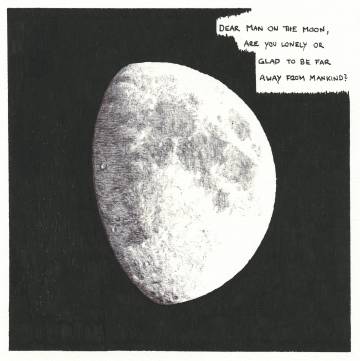 Dear man on the moon, are you lonely or glad to be far away from mankind?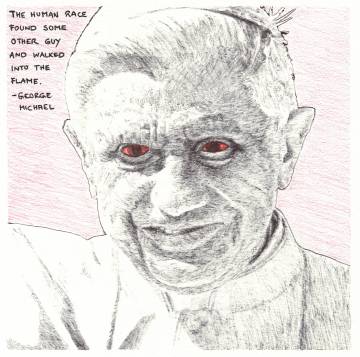 The human race found some other guy and walked into the flame. - George Michael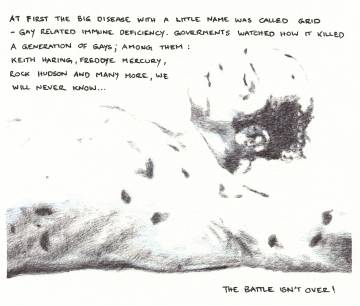 At first the big disease with a little name was called GRID...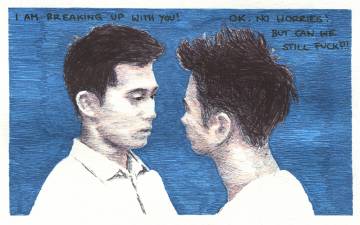 I am breaking up with you! Ok. No worries! But can we still fuck?!!

2016
Zeichnungen; Papier, verschiedene Stifte
30x30cm

... basiert auf meiner Diplomarbeit aus dem letzten Studienjahr der Bildenden Künste an der Ecole cantonale d'art de Lausanne (Ecal). Die Arbeit ist wie ein Bildertagebuch, welches aus individuellen Zeichnungen auf Papier besteht.
Die Zeichnungen stellen Schnappschüsse aus täglichen Situationen dar; Banalitäten, Höhen und Tiefen, Expressionen, Impressionen oder einfach Erfahrungen des Lebens. Der Inhalt der Zeichnungen, insbesondere solche mit unpassenden oder verwirrenden Texten, sind nicht offensichtlich und klar verständlich für den Betrachter. Dieser wird eingeladen, seine eigenen Meinung und Gedanken zu machen und kann beim Betrachten versuchen, sich in mich zu versetzen. Der Gebrauch von Kugelschreiber, Eddingmarker, handelsüblichen Leucht-, Bunt- und Metallic-Stiften aus dem Supermarkt unterstreicht den Zusammenhang zum alltäglichen Leben.
Als ich jung war, hatte ich immer ein Skizzen- oder Tagebuch mit mir dabei. Darin malte ich Zeichnungen und schrieb fast jeden Tag Gedichte. Als ich im September 2005 eine Ausstellung von Paul Klee besuchte, inspirierte mich die Tatsache, dass er annähernd tausend Bilder in einem Jahr gemalt hatte. Nach einigen minder schwierigen mathematischen Betrachtungen schliesst man, dass er etwa drei Zeichnungen pro Tag fertigstellte. Dies nahm ich mir als Vorbild und damit war der Grundstein gelegt für die treibende Idee, aus welcher dann die vorliegenden Arbeiten entstanden.
Die Künstler David Shrigley, Danica Phelps und Banksy , welche ich sehr bewundere, arbeiten ebenfalls mit Zeichnungen, Texten sowie mit einer zeitlichen Komponente. Beeinflusst wurde meine Arbeit von dokumentarisch anmutenden Werken der Nabis-Künstlergruppe, insbesondere jene von Edouard Vuillard , Pierre Bonnard, Félix Valloton.
In Ausstellung:
2017
»up close and personal«,
Atelier Worb
, Worb, CH, 09.06. - 25.06.2017