A Picture a Day Keeps the Doctor Away" 2015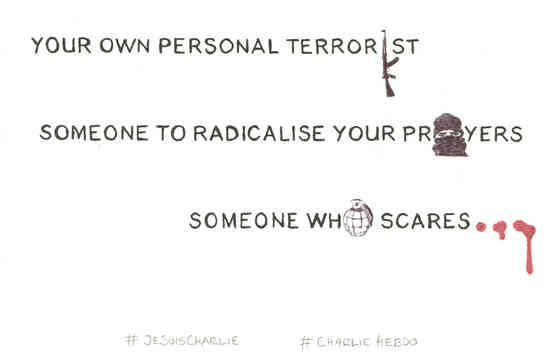 # JeSuisCharlie # Charlie Hebdo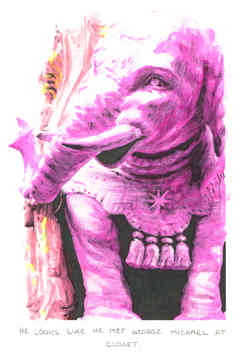 He Looks Like He Met Geroge Michael at the Closet.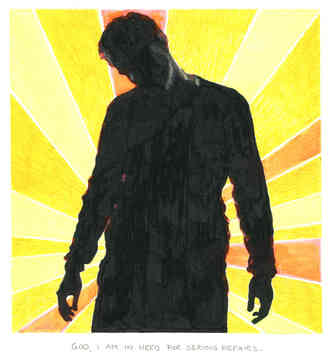 God, I Am in Need for Serious Repairs.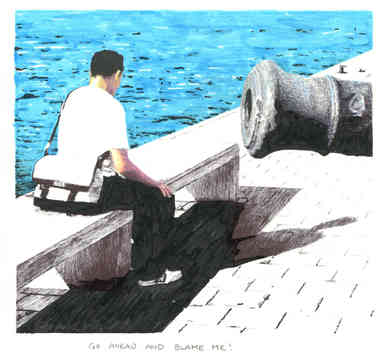 Go Ahead and Blame Me!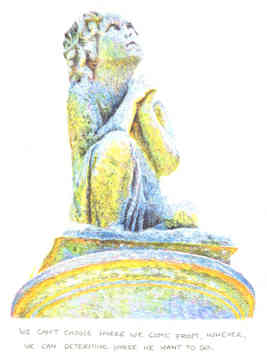 We Can't Choose Where We Come From, However, We Can Determine Where We Want to Go.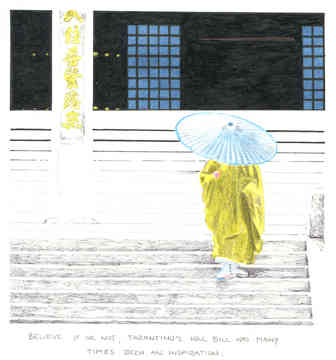 Believe It or Not, Tarantino's Kill Bill Has Many Times Been an Inspiration.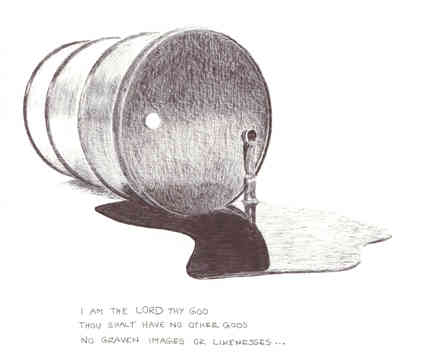 I Am the LORD Thy God Thou Shalt Have No Other Gods No Graven Images or Likenesses...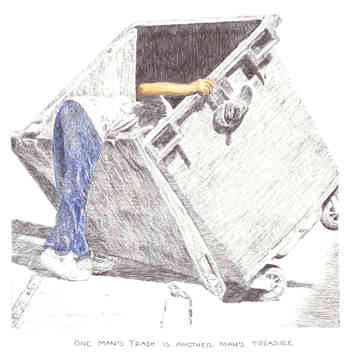 One Man's Trash Is Another Man's Treasure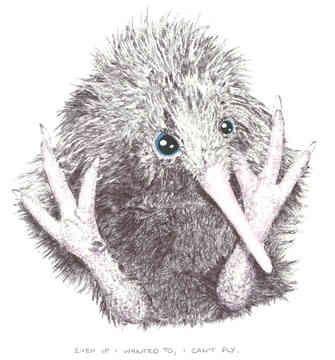 Even If I Wanted To, I Can't Fly.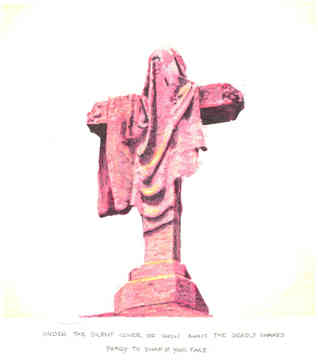 Under the Silent Cover of Snow Await the Deadly Snakes Ready to Snap at Your Face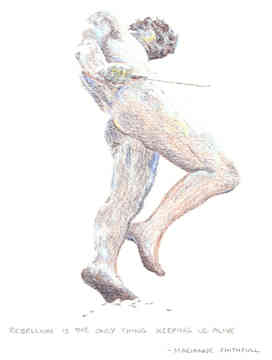 Rebellion Is the Only Thing Keeping Us Alive - Marianne Faithfull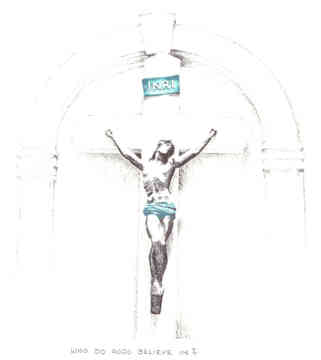 Who Do Gods Believe In?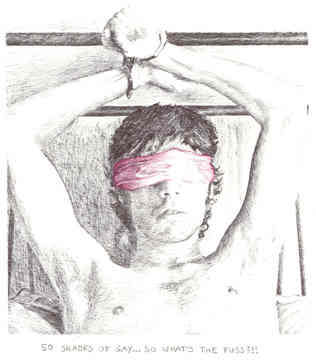 50 Shades of Gay... So What's the Fuss?!!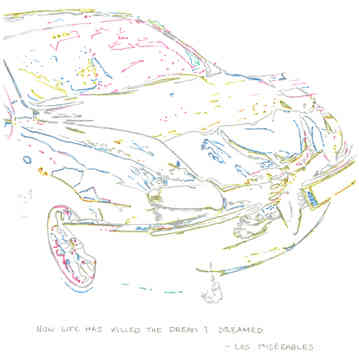 Now Life Has Killed The Dream I Dreamed - Les Miserables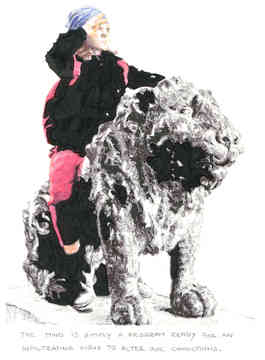 The Mind Is Simply a Program Ready For an Infiltrating Virus to Alter Our Convictions.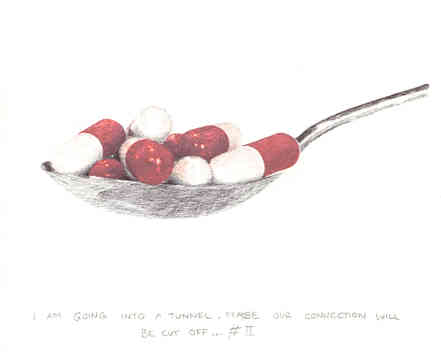 I Am Going Into a Tunnel. Maybe Our Connection Will Be Cut Off... #2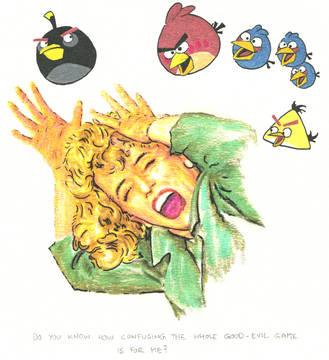 Do You Know How Confusing the Whole Good–Evil Game is For Me?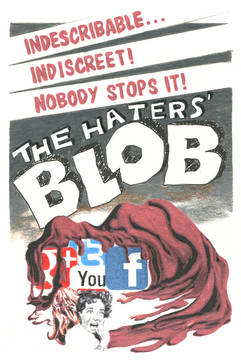 The Haters' Blob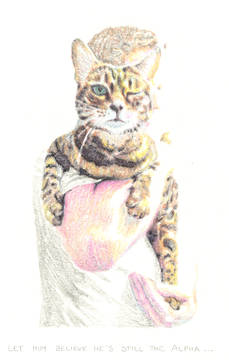 Let Him Believe He's Still The Alpha...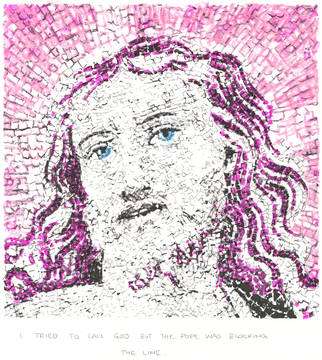 I Tried To Call God But The Pope Was Blocking The Line.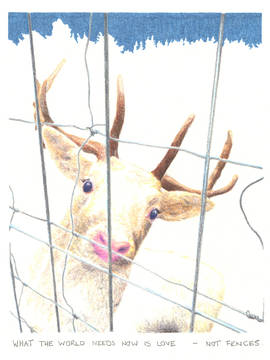 What The World Needs Now Is Love - Not Fences.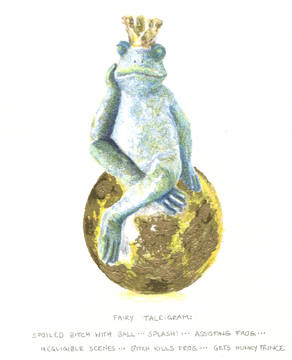 Fairy Tale-gram...

2015
Zeichnungen; Papier, verschiedene Stifte
30x30cm

... basiert auf meiner Diplomarbeit aus dem letzten Studienjahr der Bildenden Künste an der Ecole cantonale d'art de Lausanne (Ecal). Die Arbeit ist wie ein Bildertagebuch, welches aus individuellen Zeichnungen auf Papier besteht.
Die Zeichnungen stellen Schnappschüsse aus täglichen Situationen dar; Banalitäten, Höhen und Tiefen, Expressionen, Impressionen oder einfach Erfahrungen des Lebens. Der Inhalt der Zeichnungen, insbesondere solche mit unpassenden oder verwirrenden Texten, sind nicht offensichtlich und klar verständlich für den Betrachter. Dieser wird eingeladen, seine eigenen Meinung und Gedanken zu machen und kann beim Betrachten versuchen, sich in mich zu versetzen. Der Gebrauch von Kugelschreiber, Eddingmarker, handelsüblichen Leucht-, Bunt- und Metallic-Stiften aus dem Supermarkt unterstreicht den Zusammenhang zum alltäglichen Leben.
Als ich jung war, hatte ich immer ein Skizzen- oder Tagebuch mit mir dabei. Darin malte ich Zeichnungen und schrieb fast jeden Tag Gedichte. Als ich im September 2005 eine Ausstellung von Paul Klee besuchte, inspirierte mich die Tatsache, dass er annähernd tausend Bilder in einem Jahr gemalt hatte. Nach einigen minder schwierigen mathematischen Betrachtungen schliesst man, dass er etwa drei Zeichnungen pro Tag fertigstellte. Dies nahm ich mir als Vorbild und damit war der Grundstein gelegt für die treibende Idee, aus welcher dann die vorliegenden Arbeiten entstanden.
Die Künstler David Shrigley, Danica Phelps und Banksy , welche ich sehr bewundere, arbeiten ebenfalls mit Zeichnungen, Texten sowie mit einer zeitlichen Komponente. Beeinflusst wurde meine Arbeit von dokumentarisch anmutenden Werken der Nabis-Künstlergruppe, insbesondere jene von Edouard Vuillard , Pierre Bonnard, Félix Valloton.
In Ausstellung:
2015
»Don't be afraid«
,
Art-House Kunstforum
, Thun, CH, 10.05.-05.06.2015